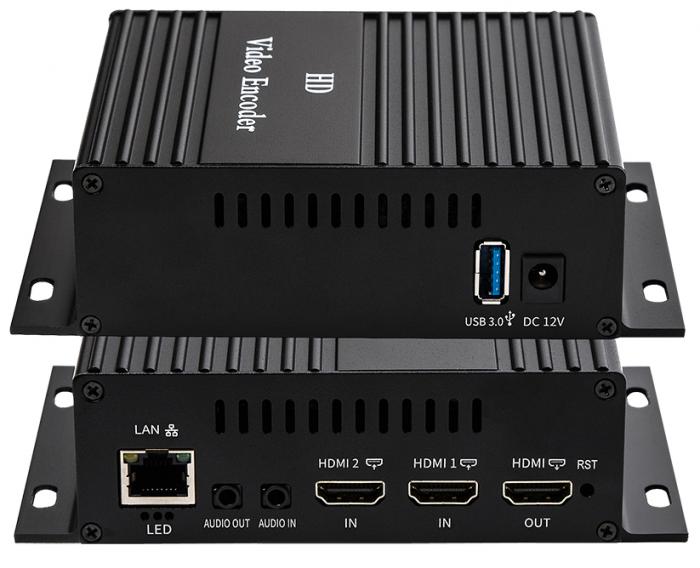 OTV-EDT2 IPTV Streaming Encoder Transcoder is a multi-functional all-in-one device, including encoding decoding and transcoding. When you use it, you can select the corresponding function input and output port to achieve the function what you need.
OTV-EDT2 supports web management and also you can install an APP on your Android phone to manage the device which can help you manage more easily.
OTV-EDT2 with Three functions: The first function, HDMI to IP H.264/H.265 encoding with HDMI loop out. The second function, IP input to HDMI output, H.264/H.265 decoding output, HDMI output support up to UHD/4K. The third function, support IP to IP transcoding, support IP procotol conversion and H.264 h.265 mutual conversion. Support SRT/RTSP/HTTP/UDP/RTMP/HLS/RTP protocols. Also the encoding and decoding can work simultaneously, support P2P function.
With embedded operating system, OTV-EDT2 IPTV Streaming Encoder Transcoder possesses the features of stability, reliability, powerful function, network agility, develop malleability, which makes it a new generation HD network media terminal. It's Low Power Consumption physical design, with decoding in compact size, benefit customers for more flexible to use, and avoid the trouble of gathering multiple devices.
OTV-EDT2 IPTV Streaming Encoder Transcoder can be widely used in education, health care, IPTV, conference, remote education, news interview, banking, transportation and other industries. This is a cost-effective and functional choice for customers who need encoder, decoder, transcoder devices but do not need use them in the same time.