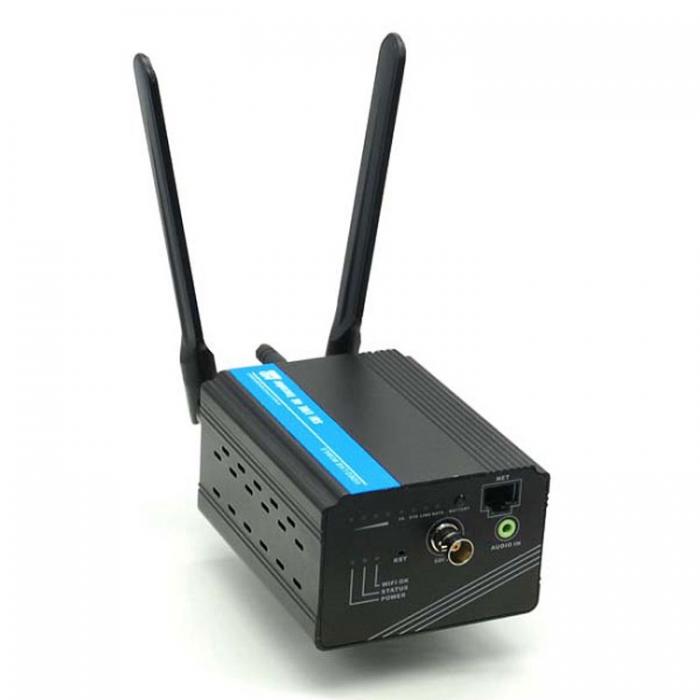 Dibview ProHD 4G LTE live streaming encoder over 4G, It's a new streaming hardware encoder in H.265 and H.264 compression, It is powerful device for live transmission through shoe mounting with digital camera. Which is also portable encoders/transcoders Made for the implementation of live video on IPTV project, video on demand, audio on demand, video conference, and security system. It is integrated wireless Wifi router and long life lithium battery. Indeed, it is portable for broadcasting live.
This 4G LTE device receives audio and video and meantime feeds from multiple sources and performs flow coding or transcoding to H.264 formats (h.264 level: basline profile/Main Profile/High Profile) and HEVC H.265. This video encoder can be managed through the internet web administration interface.
This model Encoder supports a 1080P@60fps input channel and dual stream output (main/second stream), which is the best solution to push two lines with different resolutions, such as HD or SD video on two independent channels. This H.264 H.265 encoder supports most of live video media server, such as WOWZA, flash media server. And popular IPTV Solution in the live streaming real system of the main home game box, hotel IPTV system.