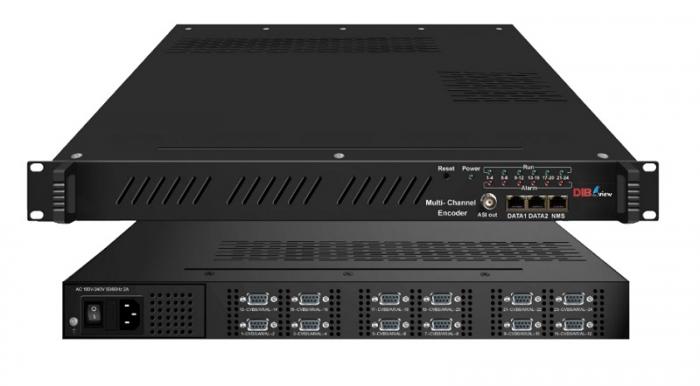 OTV-EP24C Multi-channel Encoder is a professional audio & video encoder with MPEG2, MPEG4 AVC/H.264 encoding and multiplexing device. Which accept 8/12/16/24 CVBS video inputs to IP output. To meet customers' various requirements, it is also equipped with 1 ASI output in broadcast quality for option as required. In conclusion, its high integrated and cost effective design makes the device widely used in varieties of digital distribution systems such as cable TV digital head-end, satellite digital TV broadcasting etc.
OTV-EP24C Multi-channel cable tv digital encoder, main application for video over ip solution, support multicast iptv streaming, for iptv head-end, it is an important device.
MPEG-2 encoder, H.264 Encoder, multiplexer and streamer for broadcasters with max. 32*CVBS inputs. Feeding DVB-C/C,DVB-T/T2, DVB-S/S2 modulators and IPTV gateways with live content.