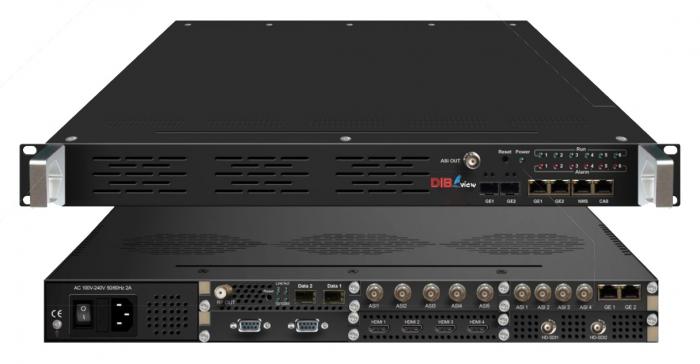 OTV-HP6S DTV head-end processor is the new broadcasting generation of intelligent head-end processing equipment.
OTV-HP6S DTV head-end processor comes with 6 independent module slots. Each module can be flexible configured individually based on the applications including encoding, decoding, trans-coding, multiplexing, descrambling and modulating processing and the combination of all these functions.
OTV-HP6S supports multiple input and output interfaces and signal formats. With its powerful performance and low cost, OTV-HP6S is especially adequate for the new generation CATV system.